Saving the world - one computer at a time

Phone: 703-913-7021 Fax: 888-716-7021 Immediate Service Text: 703-635-4512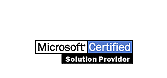 Contact us for a quote
Established in 1983 Transystems Services, Inc. is a Support Service company dedicated to providing excellent customer service and professional solutions for all your computer needs. You can always count on Transystems Services, Inc. to provide expert solutions and personalized service.
SERVER SUPPORT - 2000,2003,2008,2012 also hyper-V
WINDOWS - 3, XP, VISTA, 7, 8.1, 10 also VIRTUALIZATION
INTERNET Connect T1, T5, FIOS, DSL& 5.x
Whether you are a Large or Small Business Transystems Services, Inc. specializes in all phases of Windows workstations and servers, network implementation and Internet connectivity.
Server and Workstation support. We are your off-site (on-site if needed) Network administrators. Small projects to complete network upgrades. Average response time less than 10 minutes. Loaner or replacement Systems same day if needed. Onsite and offsite backup
CUSTOMIZED LAN SERVICES
Transystems Services, Inc. provides the following customization for your Local Area Network.
Server - Workstation Instillation/repair
Virtual Servers
Internet Gateways
Internet Hosting & Mail
Wide Area Connectivity
Transystems Services Inc is your single source for hardware, software and peripherals. We will take complete responsibility for BOTH and are your ONE call solution for all problems. We will match the system to your needs, install on weekends to minimize interruption and support afterwards in insure you maximize the return on your investment.
FLEXIBLE MAINTENANCE OPTIONS
Transystems Services, Inc. specializes in custom maintenance programs for all computers and accessories. Our experienced technical staff is dedicated to providing you with prompt, personalized service. Our main focus is to minimize down time and increase productivity.
FULL MAINTENANCE PROGRAM
Includes in-site preventative and remedial maintenance for your servers, computers and printers. This program covers all parts, labor and loaner equipment with your choice of either 4 or 8 hour response time.
LAN SUPPORT PROGRAM
Provides on-site, dialup and telephone hot-line support for new and existing Local Area Networks.
PRINTER MAINTENANCE
Extends the life and performance of your laser or dot matrix printer by providing on-site monthly preventative maintenance.
DISASTER RECOVERY PROGRAM
Is your system backup program working for you? Let us establish, for your in-house personnel, a backup program that works for your needs. Backup and Recovery Programs are individually designed to insure minimal down time to your office.
INTERNET SERVICES
Web Page Creation, Hosting & Marketing. Your business dictates the extent of your Internet presence. From a simple one page site to E-Commerce, we can do it. Co-Hosting or T1 office connectivity
HARDWARE REPAIRS
Our experienced technicians maintain and repair all major brands, some to component level. 90 day warranty on all repairs
Network Servers and PCs
Internet Connectivity
Laptops
Monitors
Laser & Dot matrix printers
Transystems Services, Inc. provides a variety of support services to satisfy all of your needs.
Data Recovery
Database Conversion & Programming
Database/List Management
Temporary Technical Personnel
Information Systems Consulting
Internet Web Design & Hosting